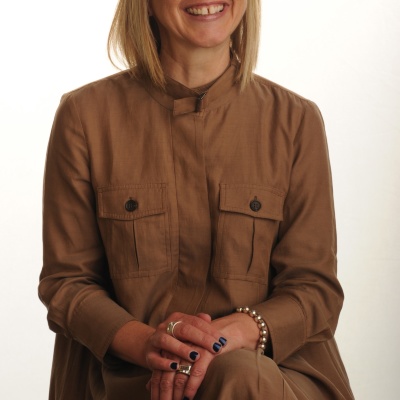 Christine DiPaulo
String Theory Schools
Philadelphia, PA
About Me
http://vimeo.com/75969099
My primary role is to provide just in time learning opportunities for faculty and staff including one to one learning, district wide technology support, strategies for innovative uses of technology in the classroom, best practices for students to consume, create and author content using iPad in our 1:1 iPad Program.
I also teach Digital Media Arts and Design, am a secondary certified math teacher, with Business Education certification and MSc as K12 certified Instructional Technology Specialist.
I am an Apple Distinguished Educator, Class 2009 and currently serve on the ADE Advisory Board. I attended the Apple Distinguished Educator Summer Institutes at Full Sail University in July 2009, 2010, the Walter Cronkite School of Journalism, 2011, ADE Global Institute Cork Ireland, 2012 and University of Texas A&M, Austin, TX 2013. I am a Google Certified Teacher, Google Glass Explorer and have been honored as a 3E Institute Entrepreneurial Educator for collaborative project based learning in my math classroom.
I have presented technology workshops on iTunes U Course Building, iPad in Education, A Brand Called ME, Google Apps for Ed, Apps for iPad in the Classroom, Apple Technology in the Classroom Playground and much more, at the national level as well as state and local conferences. Most recently at the ; ISTE 2014, 2013, 2012, 2011; NYSCATE 2012; PETE&C 2014, 2013, 2012, 2011; Edcamp Philly, Educational Leadership Conference,Integrated Learning Conference and Educon!
As an educator it is my goal to continue to create meaningful learning experiences for teachers and students using technology as a tool for developing and authoring content, collaborating, and project based, inquiry learning products. I work with all members of our school community to help them build strong 21st century skills as critical thinkers, collaborative team members, effective communicators and thoughtful citizens. I work with teachers sharing effective uses of technology in the classroom and building professional learning networks.
I have published courses on iTunes U for Personal Branding and Professional Development. This year I am leading the way, collaborating with String Theory High School teachers and administrators building courses for our iTunes U Site.
I taught math at a career and tech school where I designed and conducted two honors level blended math courses using technology to extend the school year.
I also volunteer with teachers at Philadelphia Ronald McDonald House.
Contact Details
Conversations I'm Presenting
Comments
Log in to post a comment.